The first 5 years are all about movement, NOT sitting. Our modern society is silently killing the true joys of childhood. Electronics and over planned days create "bubble wrapped" kids with poor motor skills, poor social skills and poor attention spans. We build life-long skills to form the foundation for a competent, confident future where children can communicate needs and solve problems.
We do not just say we are diverse and inclusive, we live it! Our preschool is dedicated to educating children to eliminate: Bullying, Obesity, and Boredom.
"We were a little extra nervous about how inclusive and supportive this experience would be for her and for us. For me personally, as a Baba, I can't express how much I felt seen and please note that every detail of making my Babas Day special was noted year after year. Thank you to each teacher who made the gifts and the songs happen, it was amazing."
– Michelle and Rebekah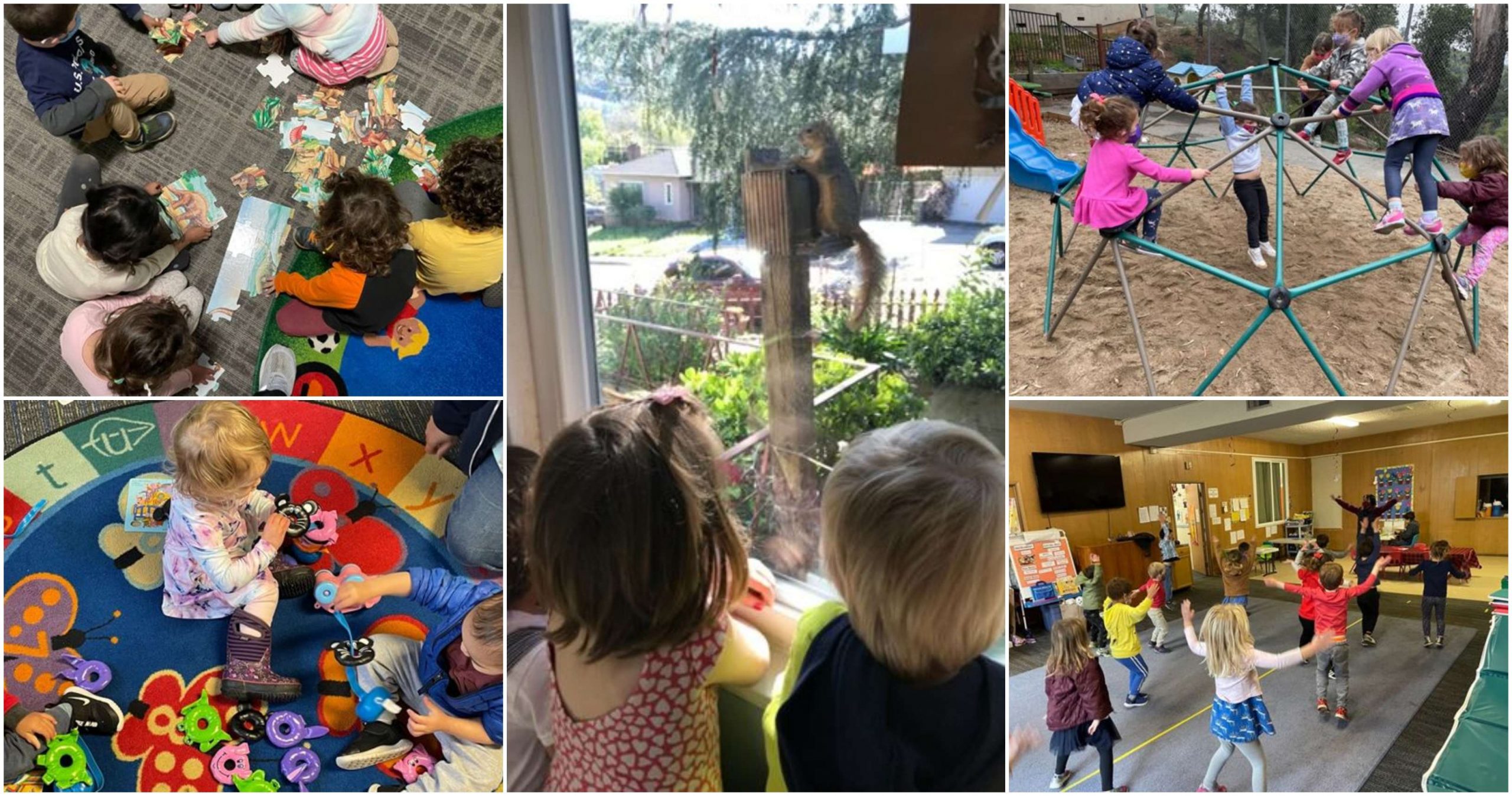 Our carefully designed indoor and outdoor spaces allow students to create tasks that help them:
Extend attention span
Learn through trial and error
Support appropriate risk taking
Encourage group participation
Connect with nature
Our curriculum is planned around weekly themes that include:
Art and Drama
Manipulatives
Science and Math Reasoning and Problem Solving
Stories, Songs, Circle time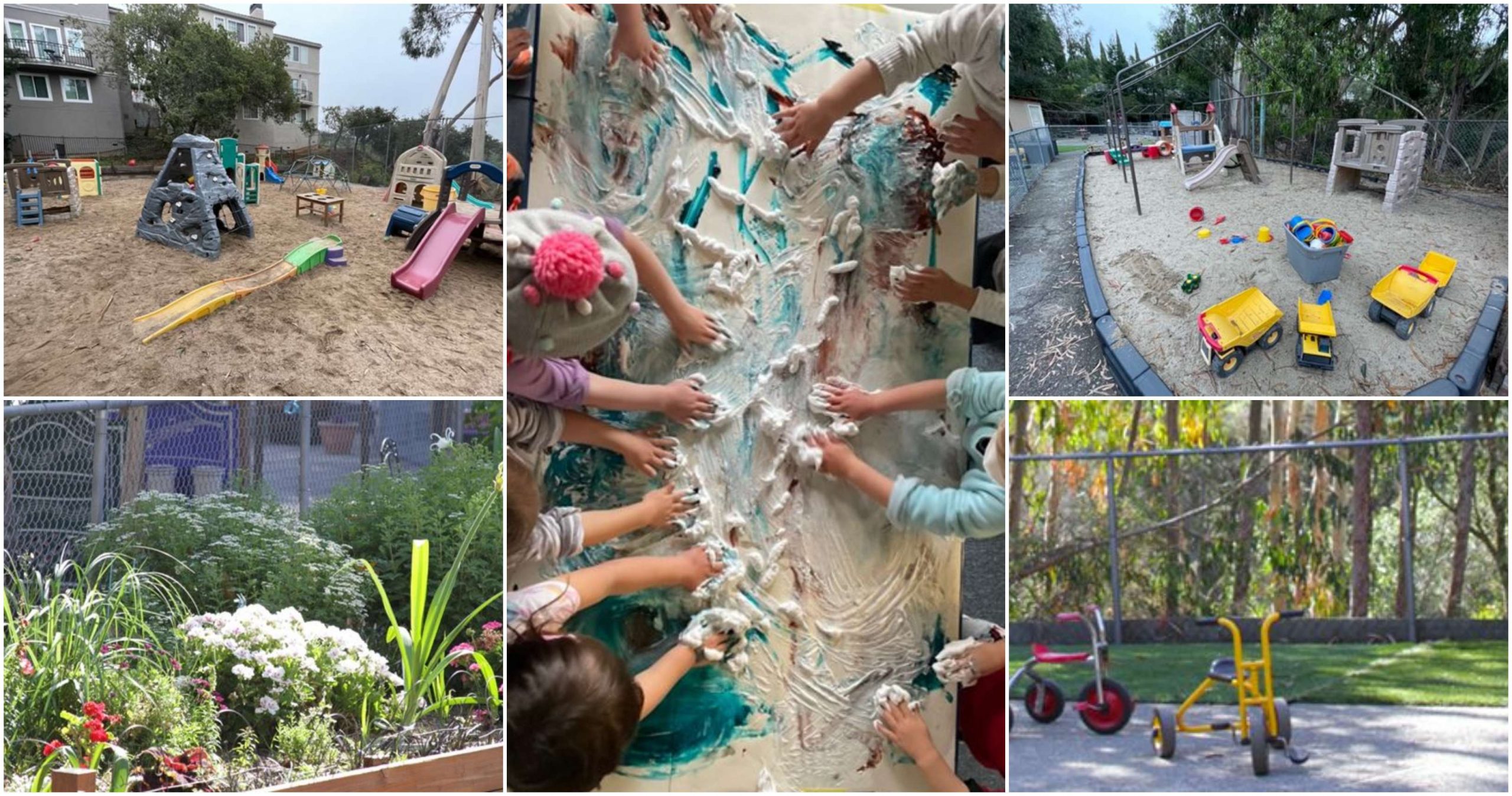 Outdoor play which includes:
Climbing and Variety of Play Structures
Playhouses
Sandboxes
Tricycles
Music
Messy Play
Wildlife Appreciation
Gardening
Hand Created Flowing River (39th campus only) for water play and natural creativity
School trips to Ardenwood Historic Farm Pumpkin Patch
Niles Canyon Train of Lights
 Family Day's and Events (Little Farm Tilden Park & Oakland Zoo)
Chatham School Golf Event
Lawrence Hall of Science Center
Snacks
Each day we provide two snacks (Morning & Afternoon). Parents are required to provide a healthy and nutritious lunch for their children daily. We will provide milk for the students. (1% milk for the Preschool & whole milk for the Infant/Toddler program.)
See what a difference a natural learning environment can make for your child!
Schedule a tour at one or both of our campuses today.